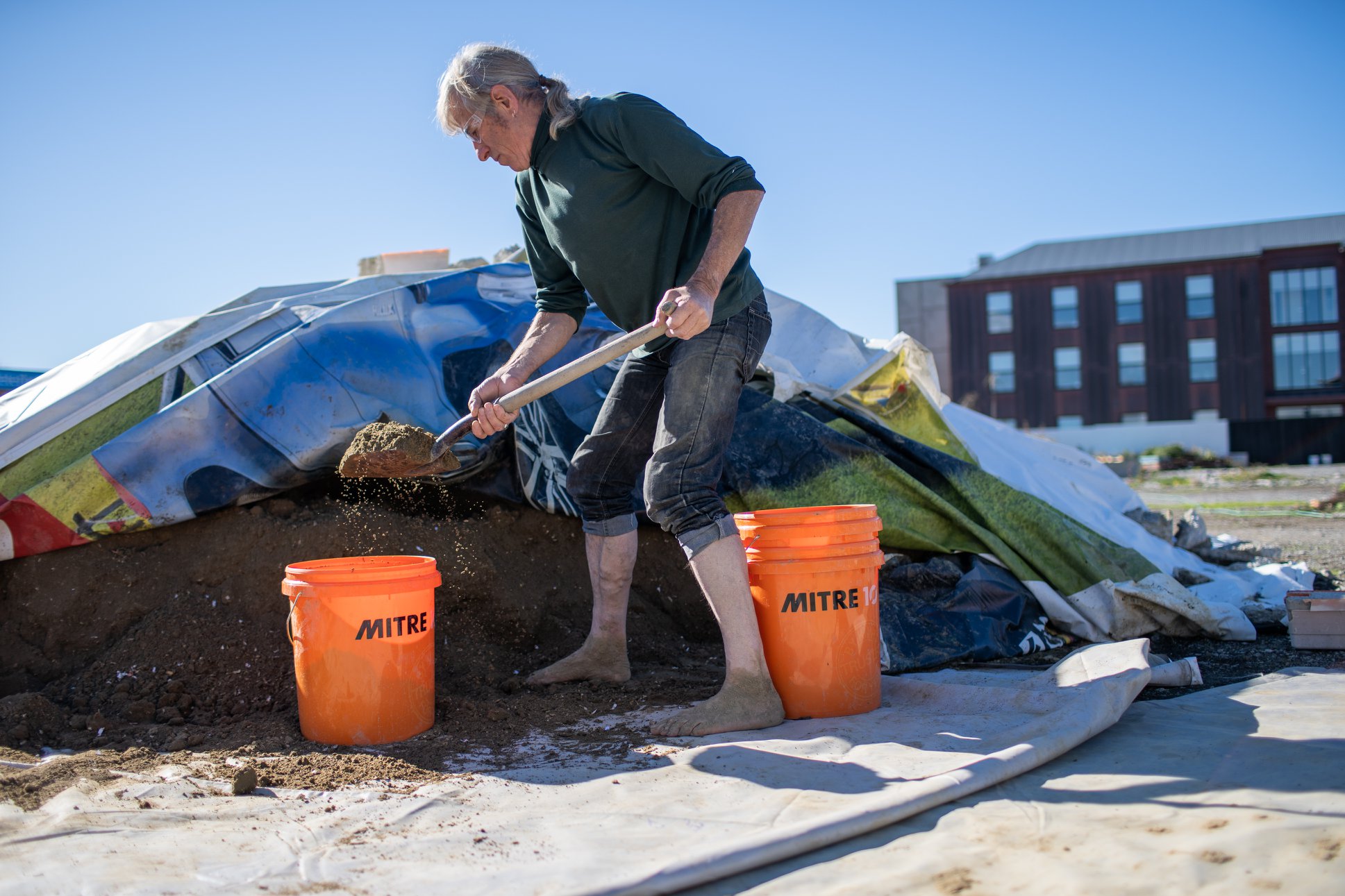 Mitre 10 MEGA Ferrymead is one of our Supply Chain Superheroes for our Orchard Complex, supporting us to make it happen by supplying materials at a discounted rate.
In this photo, one of our volunteers uses Mitre 10's buckets to help us create adobe bricks for our new build. An adobe brick is a natural block mixed (with bare feet!) from sand, clay, and straw, or other fibrous materials. This mixture is then shaped into bricks using frames and dried in the sun. Mitre 10's tools were essential during this process!
We chatted to them about their involvement with our project, and why they were keen to help us out.
"Here at Mitre 10 MEGA Ferrymead we are a locally owned and operated, family-owned hardware store. Our local community is very important to us which is what drives us to support it how we can.
The Otakaro Orchard project is all about supplying the community with a learning hub for growing food and environmental awareness. Gardening is a big part of what we do as a brand. We believe in supplying people in the community with the right knowledge and skills to be able to tackle a DIY project on their own.
We saw that this project aligned with our values which is why we supplied materials at a heavily discounted rate. We are glad we could do our bit to be a part of this awesome project."
Tēnā koutou, Mitre 10 Ferrymead – we appreciate your help! You can find them on Facebook here or at their website here.